White Famous
White Famous
(Pilot, S1E1)
After a series of successful comedy club performances, Floyd Mooney is presented with a potential opportunity by his agent Malcolm, but he soon finds the opportunity comes with a catch. As Floyd wrestles with his convictions against the need to provide for his son Trevor, his friend Ron surprises him with what may be an even bigger opportunity. This leads to Floyd having a meeting with a well-known public figure, who makes an offer that's hard to refuse. As he weighs a potentially life changing career advancement, Floyd also finds himself attracted to his ex-girlfriend, Trevor's mom Sadie.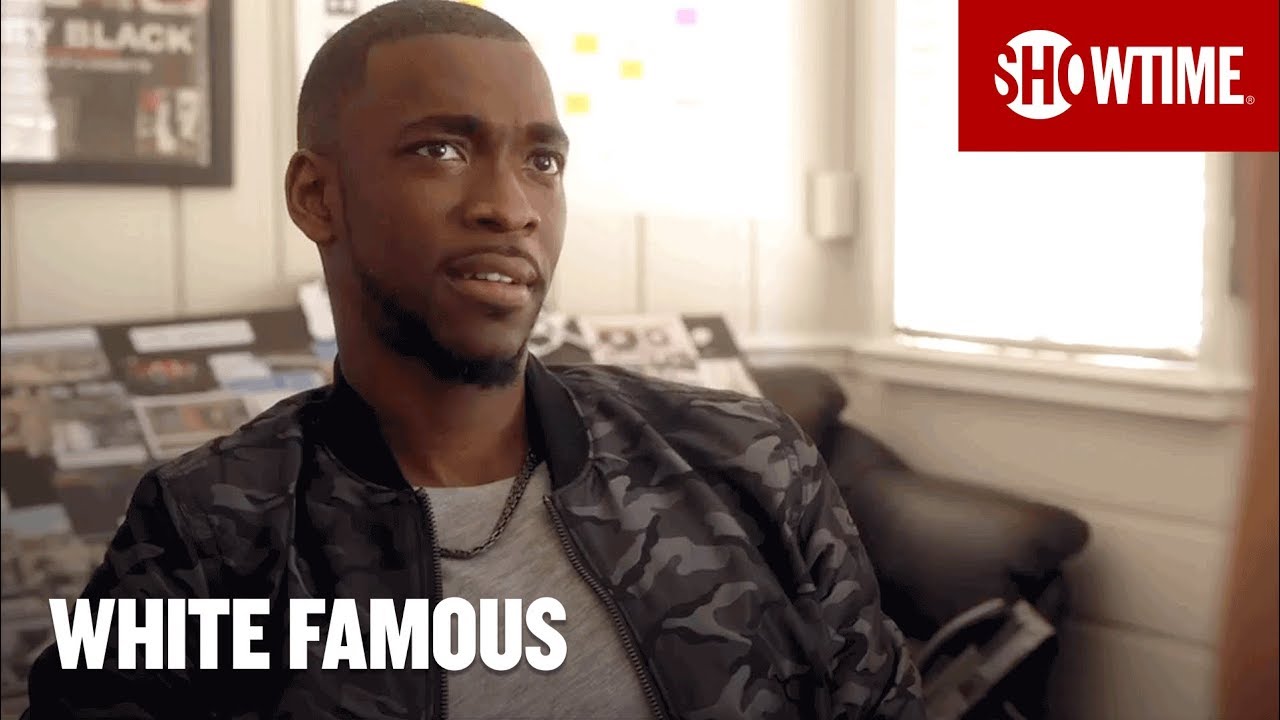 White Famous
(Heat, S1E2)
Fresh off the set of 'Molested!,' Malcolm pushes a reluctant Floyd to commit to his next project – a race-based prestige series, helmed by an eccentric director. Trevor takes a tour of an expensive private school, forcing Floyd to reconsider his sabbatical from acting; and Sadie comes clean about a relationship that started while Floyd was away.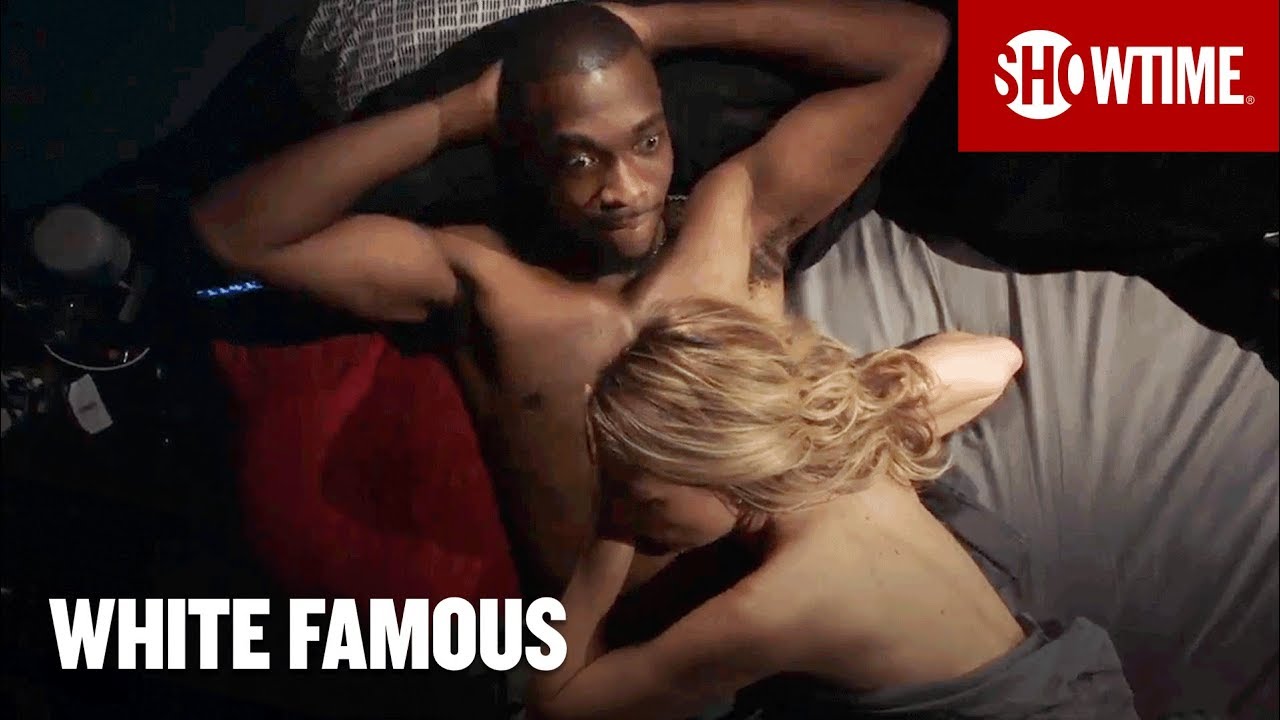 White Famous
(Woo, S1E3)
Floyd's commitment to 'Angry Black' wavers after learning Sadie's new boyfriend has been cast as his co-star. Malcolm goes head-to-head with a sexy rival from his past as she attempts to poach his clients. And a chance fling with the network president's wife looms large over Floyd's fledging career – while Balls has a brush-in with love of his own.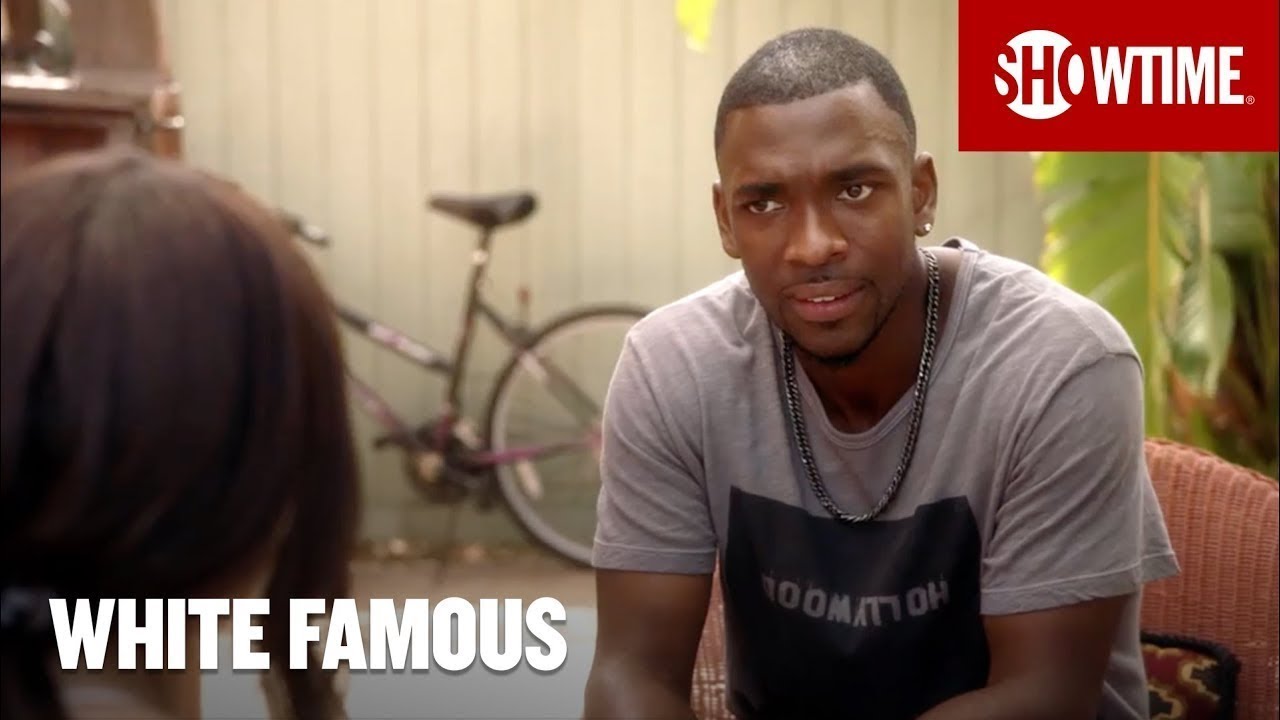 White Famous
(Zero Fucks Given, S1E10)
Life comes full-circle for Floyd as career opportunities rain down following the release of yet another viral video. While Floyd deliberates over which path is the best for him, Sadie entertains a weighty offer of her own and Balls takes a chance on love. Season finale.